Father's Day is just around the corner, and if you're like most people, you're probably scratching your head right now and wondering what to give your dad. I mean, let's be honest,  if your dad is anything like my dad, most likely he knows what he likes and he sticks with it. Meaning, if he's a hardcore basketball fan, then he'll want some courtside tickets, just like what you gave him last year (and the year before that). Then he'll pat you on the back and mumble his thanks. At this point, you don't even see any reason to break with tradition, so you'll keep on giving him the tickets year after year, and you know that he'll be happy, right? Right?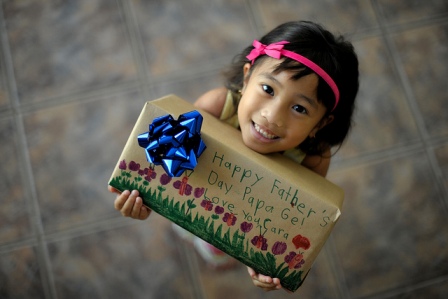 When we think about fathers, we picture the strong, stoic figures of the household. Remember the time when you bumped your head, or skinned your knee? It was mom you ran to for hugs and comforting, and dad was the one who would take a perfunctory look at the affected area, pat you on the shoulder, and tell you to tough it out, before handing you a band aid or some ice. So dads won't appreciate a Hallmark moment every now and then, yeah? Maybe. But beyond the usual gifts, have you really tried to show your dad that you appreciate him? More importantly, when was the last time you did that?
For me, it was back when I was 10 years old. As a child of separated parents ('cause there's no such thing as divorce in the Philippines), I found a way to get my dad regular updates on my life as a fifth grader, since I was staying with my mom back then. This was during the late 80's, so there was no social media then, no way to post random pictures of what I ate or what I wore on any given morning. As an aspiring journalist, I taped pieces of butcher paper together, and handwrote The Kid Gazette.
The day I won an essay writing contest in school made the front page. My karaoke shenanigans at my cousin's birthday party got on the Society Page. My attempt to play softball was on the Sports Page. And I wrote an impassioned piece on why every girl should have a dog for the editorial. Every page was painstakingly handwritten, accompanied with pictures, and all these I sent to my dad via courier service. I did this every month for about two years, and then I stopped doing that when I got my first period. I figured that it was too much information for my poor dad to handle, so I just stopped.
Years later, my dad would dig up all the editions of The Kid Gazette that I made for him, and he told me that those were the best things that anyone ever gave him. I never realized that my earnest and sometimes self-centered ramblings were so important to him. I was even astounded that he kept and framed my honors medal from Kindergarten. And so, as a tribute to my dad, and all the other dads out there who love their kids in their own way, here's a list of what you can do, and things of what you can give your dad to show them that you love them.
1. Give him the complete DVD box set of whatever show he loves, then invite him for a viewing marathon.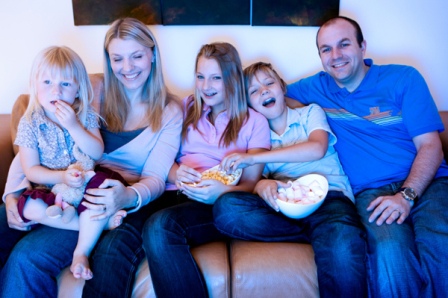 Whether he's a fan of 24 (Jack Bauer!), Game of Thrones, or Lost, your dad will surely appreciate a viewing marathon of his favorite show. Don't let him do this alone though. Join him and share the fun! It's even better if the whole family can join in. Schedule the marathon on a Friday night, so you can watch until Saturday afternoon. Get some snacks and chill some soda or beer in the fridge. Take a picture of the whole family before and after the marathon, and post the hilarious pictures online. With this gift, you get to spend lots of time with Dad, and he gets to watch what he really wants to watch. Hey, if he put up with your Gossip Girl obsession, then it's time to return the favor.
2. Post a throwback photo of you and dad online. Then see if you can coax him to pose with you to recreate the picture.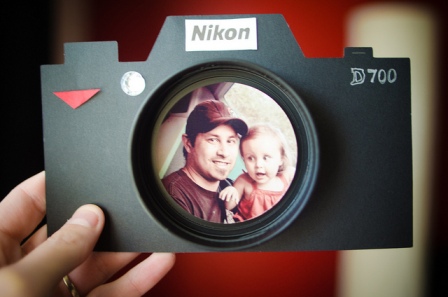 This is one gift that is guaranteed to bring on the feels. Find the most heart-warming photo of you and your dad. Maybe a shot of you and your dad on an annual fishing trip. Or your dad trying to teach you how to tie your shoelaces. Then, if he's up to it, ask him to if he wants to recreate the moment. You'll be surprised at how some fathers get a kick out of this. Try to stay true to the original photo. If you were wearing a blue shirt in the original, wear a blue shirt for the new version. You get the idea. Have someone take the photo, and post the old and new photos side by side, and watch the Likes and comments flood in!
3. Go on a paintball or laser tag game with him.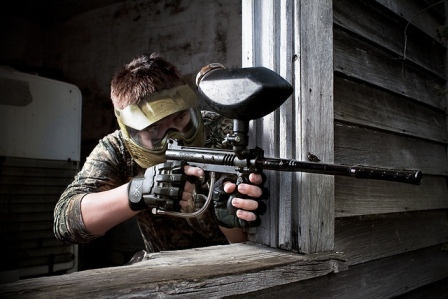 This is the best way that your dad can get back at you while having fun for all those times you crashed his car, dated the scary guy (or girl) with the appalling manners, got home way beyond curfew too many times, bailed you out of prison, and all of those things that you did during your rebellious phase. This is an especially good gift for younger dads, as they enjoy a bit of cutting loose every now and then.
4. Spend a day with him at the mall.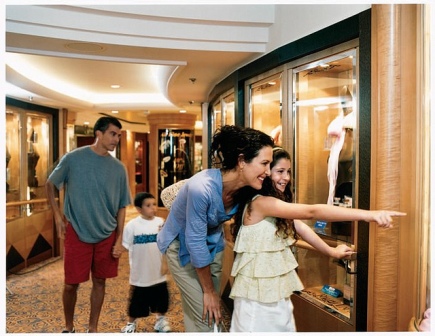 Dads need some new stuff too. Whether it's new undies, a new tie, or another white shirt, most fathers won't think about getting new stuff for themselves, so why not do it for them? I remember one particular day during my first few months as a career woman. I had some extra money and I thought that maybe I could take my dad to the mall and buy him stuff that he needs. I got him some suspenders, a few basic Hanes shirts, and three pairs of nice dress socks.
He loved them all, and admitted that he disliked shopping and could never bring himself to do it, even though his shirts were riddled with tiny holes and his big toes were sticking out of humungous holes in his socks. Be observant and think about what your dad needs. Maybe his slippers are looking a bit threadbare? Or his pajamas are starting to get all saggy? When it comes to gifts for dads, it's not the brand that matters—it's the thought that counts, and the fact that you noticed what he needs.
After shopping, take him to the coffee shop or a restaurant and treat him to a nice meal or a cup of coffee. Listen to his stories and laugh at his corny jokes. Whether your dad is a dignified man in his 70's, or still hip at his 40's, there's some wisdom in his words. Enjoy the day with him, and let him know that you enjoy his company.
For Father's Day, put some thought and effort for this year's gift to dad. It doesn't matter if he's the strong and silent type or the sensitive type. In the end, all fathers appreciate what their children give them, no matter how small or inexpensive it is. They may not show their appreciation, they may not praise your gift to the high heavens, but it's a guarantee that they will be touched beyond words. So know that an awkward pat on the shoulder and the mumbled "Thank you" is really dadspeak for "I love you too, kiddo".
To all the dads out there, you deserve a round of applause, and a warm hug. Happy Father's Day.
And to my dad, you know I love you. Your grandkids think you're awesome. I do too. I always did.