With a warm, tropical climate and easy-going, friendly people, the Philippines is one of the countries in South East Asia that has seen a steady increase of tourists with each passing year. Most visitors have been to the country several times, and a lot of them have considered relocating to the country on a permanent basis. Foreigners travel to the Philippines to experience a quality night life, enjoy the picturesque beaches and great food. But apart from these, there are many other reasons why they choose to stay for good.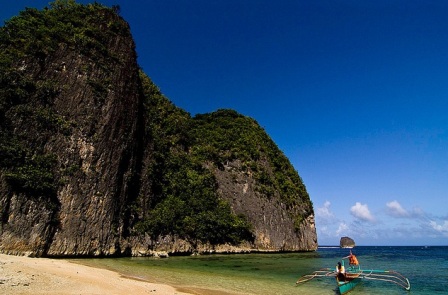 If you have been thinking about moving to the Philippines, here are some things that you need to know:
Prospective expats intending to work in the Philippines for less than six months will be required to apply for a special work permit. For periods exceeding six months, you will need to apply for a Philippines work permit from the embassy in your home country. All expats intending to work will need to have a sponsor in the Philippines and the offer of employment must be confirmed via a letter of request along with an affidavit of support which acts as a guarantee.
In addition, you should also have supporting documentation such as a valid passport and an Alien Employment Permit, which is an identification card which can be obtained by applying for one at the Department of Labor and Employments. If your family will be coming with you, you should also see to it that they have the necessary documentation before your flight.
The Filipino people are known for their hospitality, friendliness, and easy-going nature. They are also extremely tolerant of foreigners and of other cultures, so if you come to the country sporting a Mohawk or facial piercings, expect some double takes, but there won't be any overt staring or any signs of hostility coming from the locals. People will also be eager to accommodate or assist you, and most of them will go out of their way to lead you to the right hotel, mall, or wherever your destination may be. The Philippines is also more attuned to the Western world than any other South East Asian countries, and you will find that it's easy to get around and start a conversation with somebody because almost everyone can speak English. Even those who are not very fluent will find a way to communicate with you and will try to help you in the best way they can.
Filipinos are very closely-knit, with family being a top priority for many of them. A lot of Filipino families like to spend time together on a weekly basis, so on the weekends, the malls are filled with people bonding with their immediate and extended families in the arcade, food court, or restaurants. Because the concept of togetherness is very important for many Filipinos, most of them choose to stay with their parents even after they're married—not because it's more convenient, but because they genuinely love to stay together under one roof. Sending elderly parents to live in a home for senior citizens is unheard of, and is considered to be a cruel or heartless act. In the Philippines, the elderly are cared for by their children, and their opinions and advices are highly sought after by the young.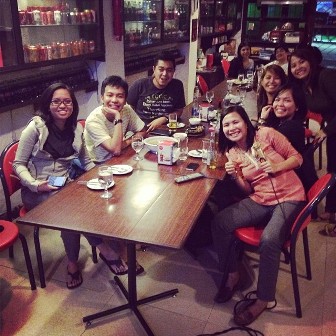 They are a very musical people, and many of them enjoy singing at karaoke bars or at home, using their very own karaoke machine. No matter where you are in the Philippines, be it in a bustling metropolis or in a far-flung barrio, finding a working karaoke or videoke machine is a piece of cake.
Filipinos are usually very laid back, and this attitude can be both a delight and a source of frustration, as the same laid back approach can also be seen in offices or government organizations, so transactions usually go through at a glacial pace. Of course, this is not the case in all places, but if you happen to find yourself waiting for a particular service or product, it's best not to get mad and accept that it may take a while, so have patience and keep your cool.
There are two main languages that are spoken in the Philippines. The mother tongue is called  Tagalog, which has elements from  Malaysian, Chinese, and Spanish language. The other language that is widely spoken is English. Other dialects are spoken in other regions of the country, such as Ilocano, Kapampangan, Bicolano, Cebuano, and Ilonggo, among many others.
The Philippines is mostly a Catholic country, with more than 80 percent of the population being Roman Catholics, 4.5 percent Christian, 2.3 percent Iglesia ni Cristo, 5 percent Moslem, and the others are Evangelical and Aglipayan.
The climate in the Philippines is mostly tropical, with high levels of humidity, and temperatures remain high through most of the year. The coolest months of the year are from December to February, while the warmest months are from March to May when temperatures can reach up to36 degrees. Expats from Europe may experience some discomfort upon arriving in the Philippines because of the constant humidity, and it will take some time to get adjusted to the heat.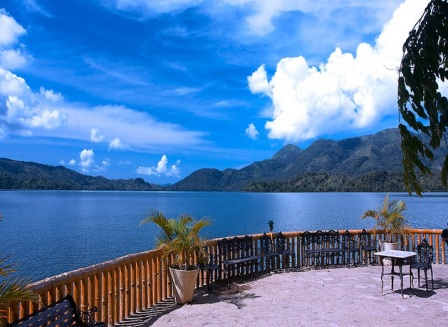 Due to the all year round warm weather, it is important to pack only lightweight clothing. There'sno need to bring your furs or heavy coats, but do bring a rain coat, a sturdy umbrella and some rain boots for the monsoon season. Depending on where you choose to live, you could experience strong typhoons and floods several times a year.
The standard of healthcare in the Philippines varies according to region, but in major cities, the facilities in hospitals and clinics are usually very good. In Metro Manila, there are some medical centers that offer excellent healthcare facilities such as the Asian Hospital in Alabang, Saint Luke's Hospital in Bonifacio Global City, Makati Medical Center in Makati, and Medical City in Ortigas.
The medical practitioners are very qualified and many are fluent in English. Some have even studied in the UK, USA, and in other parts of Europe. Healthcare services in the Philippines have greatly improved over the past decade, and most expats take out a health insurance from leading insurance companies.
The education system in the Philippines has undergone some major changes over the past two years. Since the late 1940's, children usually start going to school at the age of four, and at age seven they enter elementary school for seven years. This is followed by a secondary education which lasts for four years. On their fourth year, students may take entrance examinations to the colleges or universities of their choice. This has always been the way it was for education, until government officials pointed out that the youth could be missing out on employment and learning opportunities because of this outdated learning structure.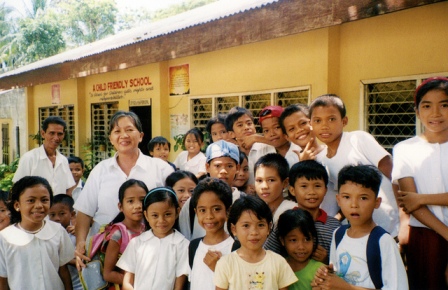 Since 2012, the K to 12 education plan in the Philippines has been implemented in stages after
President Benigno Aquino III
signed the K to 12 Law. So now, education in the country is more or less modeled after the US system, with English being the language of instruction from grades four to six in primary schools. Subjects will be taught in English throughout high school.
Stay tuned for Part Two of this article!