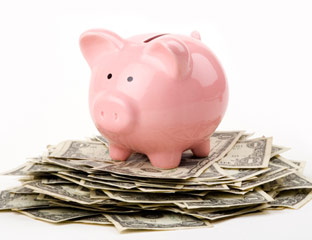 In the type of economy we are having right now, it is important to be practical. If you won't pay attention to the things you spend on, you could quickly end up having empty pockets. Owning a cell phone and regularly using it can be more expensive than you thought. As such, here are ways you can make the most of your prepaid account.
First, stick to your budget. The advantage of going prepaid in the first place is to have control of your account expenses. When you buy, say PHP500 worth of load, you set a limit to the calls to make and text messages to send. In reality, however, people don't normally stick to how much load they have and therefore end up spending on calls and text messages more than they initially budgeted for.
A budget, no matter how well thought of and planned, becomes nothing if you keep budging it. Set a ceiling to your expenses and don't go ripping it down every time. If you're running a business and have good business-sense, predicting how many calls and text messages you should make in a week or month shouldn't be a problem. And if you're a student and the only people you call or text are friends and family anyway, inform them that you're trying to cut on costs and that they shouldn't expect a hoard of text messages from you.
Second, get the best deals. The country has three major networks – Globe, Smart and Sun. The beauty of this is that these networks always try to outdo each other. They are always in competition and so come up with offers, promos and freebies on a regular basis. This can only mean good things for the consumers.
All three networks offer a form of unlimited text. Using this scheme, you can get a prepaid load of PHP20, for instance, and with that send an unlimited number (as in as many as you want) of text messages in a day. Some schemes even include unlimited Internet connectivity, texting to other networks and texting long distance. That right there is how you make the most of your prepaid account.
And third, be a responsible prepaid cell phone user. Irresponsibility over anything, including cell phone use, always results to unnecessary and unplanned spending. Being a responsible cell phone owner means texting only when necessary, tracking your spending, checking available balance and making sure you won't lose your phone or SIM card.
Be mindful about what you text, whom you text and why. Make sure there is remaining load in your cell phone just in case you need to send a really, really important text message later.
It pays to be mindful of what you spend on. If you don't watch it, modern technology can suck you dry. Nowadays, there are so many attractive offers on smartphones, post-paid accounts, Internet services and so on. But how much and which ones do you need really?
The idea is to be smart and to use technology to your advantage. Technology should benefit you and not the other way around. This is also why online prepaid loading makes sense. Morbie.com allows you to share a load with family and friends, and likewise allows them to give you load when you're low on cash.