Spending summer vacation in the Philippines is a real treat for the adventurous traveler. From attractions, beaches, historical sites, shopping centers, adventure zones and foodie enclaves, the choices are endless in this country made up of 7,107 islands. As choosing where to go first and what to do next can be quite a head-scratcher, consider a tip from regular visitors: one can start from Manila, then go North towards Benguet and Baguio, continue towards the south and pass by major destinations such as Tagaytay, Quezon, Bicol, Palawan, Boracay, and Cebu. If you don't have the time to visit all the destinations, you can pick and choose according to your preferences. For instance, if you want to stay close to Manila, then you'll do well to go and experience a gastronomic adventure in Pampanga, then head to the beaches in Batangas or Puerto Galera, and do some sightseeing in Tagaytay. All three provinces are roughly about two hours away from Metro Manila.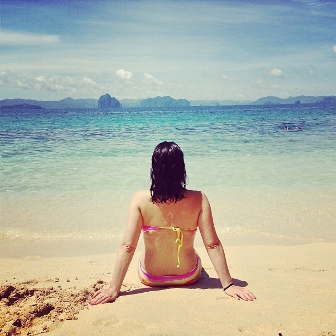 During the past weeks, we learned more about the places to visit and things to do in Manila, Tagaytay, Baguio and Bicol. This week, we're going to head down south to two of the Philippines' most famous summer destinations: Cebu, and Boracay.
Cebu
To get to Cebu, you can take a flight via Cebu Pacific Air or Philippine Airlines from the NAIA 3 Airport in Manila. Depending on the season, a round trip ticket can cost less than $100. Travel time takes about an hour.
The first thing that you definitely look into is where to stay in Cebu City. If you're on a budget, you can stay in a pension house. The cost is about $20 to $30 a night and they offer very basic amenities. Cebu View Tourist Inn is such a place, and it has clean, airconditioned rooms and free wi-fi in the lobby.
If you want a swankier place to stay in, there are many luxury hotels in the city to suit even the most discerning guest. Take your pick from the Waterfront Hotel and Casino, Radisson Blu, Crown Regency, or Shangri-la's Mactan Resort and Spa. Shangri-La is widely considered as one of the nicest hotels in the Philippines, and one of the most expensive as well. It is located in Mactan Island which is a part of Cebu City, and it is described as a beachside resort hotel. If you want a place that is near the mall, then Radisson Blu would work best for you. A night at any of these posh hotels costs from $75 to $400, depending on the size of the room.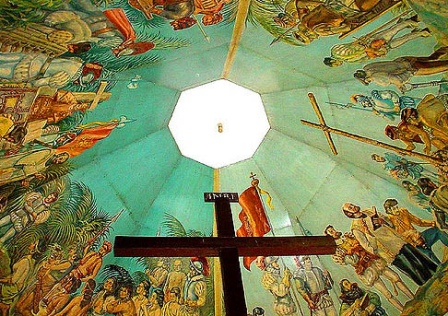 There are a lot of places that you can visit in Cebu, and most of them play an important part in the history of the Philippines. Many of the attractions here pay tribute to the Spanish explorer Ferdinand Magellan owing to the fact that he discovered the country and he brought Christianity to the Philippines. One such place is
Magellan's Cross
, which is right next door to the
Basilica Santo Niño Church
. The cross was given by Magellan to then king Lapu Lapu when he was baptized. There is a large cross in a rotunda that is said to house the original cross given by Magellan to the king. The Basilica Santo Niño is a rather old church and is rich in culture and steeped in history. The image of the Baby Jesus here is believed by the faithful to have miraculous healing powers.
Another top-rated activity in Cebu is island hopping. There are three islands that should not be missed—the Capitancillo Islet, the Bantayan Island, and the Virgin Island. At Capitancillo, you can visit a lighthouse and some ruins of old homes and buildings. It's the perfect place to bond with family and friends, grill your lunch, swim and relax. Bantayan provides some of the most spectacular sunsets you'll ever see, and Virgin Island is where you can go fishing and the people there will happily cook it for you.
For shopping, you can go to SM Mall or Ayala Mall. For souvenirs, you can find cheap ones at the Mactan Shrine and in Sutukil Restaurants. For food, don't leave without tasting Zubuchon, or Cebu lechon, which Anthony Bourdain said to be "the best pig ever".
Boracay
Undoubtedly, the most famous place in all of the Philippines is Boracay. It's a beach town and premier party place for a lot of well-off Filipinos, yuppies, and foreigners. The island gets about 500,000 to a million visitors each year, generating over $275 million in tourist receipts. People rave about this place, simply because there's so much fun to be had here. Boracay tends to get overcrowded from March to May, but throughout the year there still are a lot of tourists who come to this amazing island. Still, the more the merrier, right?
To get to Boracay, you can book a flight from Manila to Caticlan. The flight will only take about an hour. Upon landing at Caticlan, head towards the jetty port, wherein you'll be riding on a boat which will take you to Boracay island. Once you get there, the challenge will be looking for a place to stay in, especially if you did not make any prior arrangements. There are many family-owned huts or lodging places here, as well as high end hotels, so take your pick.
Make sure that you have enough cash with you as most transactions are strictly on cash basis only. You'll probably use your card only at restaurants and to pay for your hotel. There are plenty of restaurants here and there's something for everybody, and if I were to recommend a couple of places, I'd say the ones that are truly excellent are Dos Mestizos Spanish Restaurant, Cyma Greek Restaurant, Prana Restaurant for vegetarian fare, Manana Mexican Restaurant, Boracay Crab House at Escondido for crab and prawn dishes, and Lemon iCafe for desserts.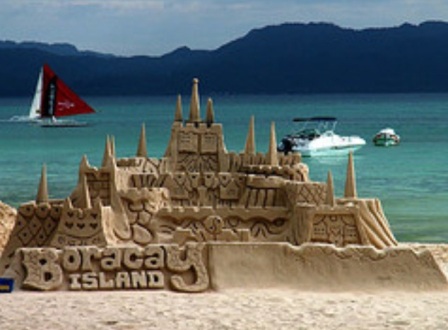 If partying is your thing, you should try an island institution at Cocomangas bar, called Still Standing After 15. You will be given 15 alcoholic shots which you need to finish during the entire night. If you're still standing after downing all 15 shots, you'll get a t-shirt and they'll put your name on the wall. If you're already wasted, you can hang out at Jammers, a bar which is open for 24 hours.
For massage addicts, one thing you should definitely try is the traditional Filipino massage done by the local masseuses, or hilots. The massage is very relaxing and sure to chase away any aches and pains from your night of carousing. The massage is also done right on the beach, so it may take a bit of careful maneuvering to avoid flashing anyone by accident.
Love watching sunsets? You can go on a Paraw Sunset Cruise and I must say, it's a perfect way to enjoy a quiet and romantic time with your loved one. A paraw is a local boat indigenous to Boracay and it is the island's equivalent of the gondolas in Venice and the junks in China. The paraws also come with some soothing music, and it really is the perfect way to end any day.
Possibly, the best thing you could do in Boracay is to loll on the sand while bonding with friends over buckets of ice cold beer and barbecued meats and burgers. It also doesn't hurt that the beautiful people are all gathered here in this party beach, so enjoy the sights and gawk away.
I'm sure that there are more ways to spend a great summer in the Philippines, but whether you choose to stay close to Manila, or venture as far as Bicol or Boracay, one thing is for sure: you'll have an amazing time. Like they say, It's More Fun in The Philippines, so have some fun in the sun this summer!