Mobile Network Prefixes in the Philippines
Numbers can be confusing and difficult to remember. Do you know your driver's license number? How about your bank account number? Some numbers are better written down than committed to memory.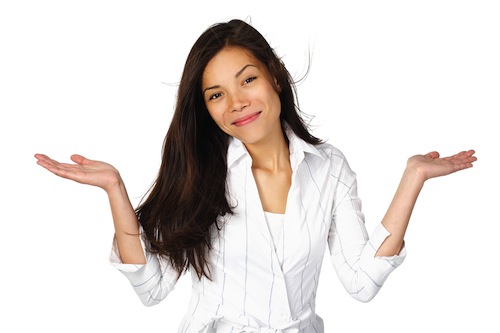 But there are some numbers that stick quite easily: the number of your house or your best friend's house, for instance, as well as the telephone number of someone important.
Friends' telephone numbers were easy to remember when people still used to memorize them. That was before everybody owned a cell phone. Today, all cell phones have quick dial functions so that all you need to do is push one button. Some press the "redial" or search contact names not numbers from their phone's directory.
In the Philippines there are numbers you need to get familiar with if you wish to stay in touch with friends or relatives. These numbers are network prefixes: three digits that tell you which cell phone network your friend is subscribed to. Filipinos know these prefixes well since they love sending and receiving text messages. Texting or sending SMS messages is big in the country.
There are three main cell phone networks in the country: Globe, Smart, and Sun. Some mistake Talk 'N Text and Touch Mobile as two other network companies but they are actually owned by Smart and Globe respectively.
Here are network prefixes for the three major Philippine mobile networks:
Globe Telecom: 905, 906, 915, 916, 917, 926, 927, 935, 936, 937, 997 and 997
Smart Communications: 907, 908, 909, 910, 912, 918, 919, 920, 921, 928, 929, 930, 938, 939, 946, 947, 948, 949, 989, 999 and 813
Sun Cellular: 922, 923, 932, 933, 942, and 943
In case you're wondering what these numbers are for and what good comes from knowing them, here are three reasons.
First, knowing which network you belong to makes you aware of the many freebies, promos and discounts being offered by your network. The three network giants work hard to get new subscribers and so they regularly offer a variety of benefits to users and potential users.
Sun subscribers have load options that allow them to call other Sun subscribers for free. The same is true for Globe and Smart subscribers.
Second, knowing prefixes allows you to tell right away which of your friends you can text using unlimited SMS credits. All three networks offer load schemes that allow you to send an unlimited number of text messages within a predetermined period of time to people who belong to the same network.
When texting was first introduced to the country, subscribers didn't pay per text message sent. And so they texted like crazy. As texting became more and more popular, the networks began charging per message sent. That slowed down people from texting until the networks finally offered unlimited text schemes to subscribers. Today, Filipinos are texting like crazy again, and you can be part of this craze by learning which of your friends is signed up to the same network as you.
Third, it makes it easier for you to send load credits using Morbie. If you are living outside the Philippines at the moment, you can send a load to a friend in the Philippines using Morbie.com. Just head over here on how to use morbie and here to start sending load.
Note: Some cell phone numbers begin with "63" or "+63". Don't be confused. That is just the country code for the Philippines.